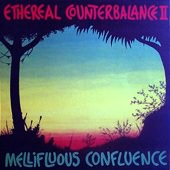 British psychedelia highlight of '94 by Rod Goodway's outfit, originally released on LP only (sold out). 2nd LP from Rustic" Rod Goodway who has contributed more than a fair share to British psychedelia by being a member of bands such as Third Ear Band, Rustic Hinge, Magic Muscle, or Bevis Frond. His 1st album came out in 92 on Woronzow. With the help of Phil Smith on bass and drums Rod takes you on a magic carpet ride. Distorted voice, spaced out guitar, Bo Diddley on acid rhythm patterns, bizarre stories and more.
CD
12.00 €
InStock
CD contains new brainfood (2 bonus tracks)
LP

SoldOut
Limited / numbered 1000.